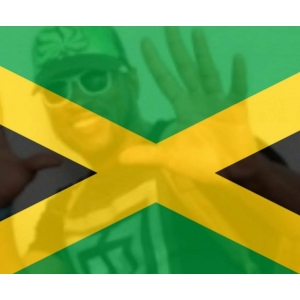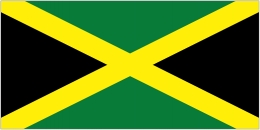 USER NAME:
saintmichael
PLAYER SINCE:
August 10, 2016
RENEWAL DATE: DEC 15
GENDER: M ~ AGE: 46
CURRENTLY ONLINE since 11:07 PM

CURRENT LOCATION:
Brooklyn, New York, United States.

REPRESENTING the Country of JAMAICA
Profile Views: 12324, Last Viewer: ronaldinho23
"Vaughn SaintMichael Jackson https://m.facebook.com/heineken2020 I listened to 33% of 33 Strategies of War by Robert Greene. Try Audible and get it free: https://www.audible.com/pd/B012BDN5TG?source_code=AFAORWS04241590G3 https://youtu.be/CWin3tkGibY I've listened to an Audible book you might enjoy. It's totally free, if it's your first time accepting a book from a friend. http://a.co/b2L6w5p http://a.co/g5OCao1 http://a.co/4rcArr0 https://rastafarigroundation.org/from-babylon-to-timbuktu-free-pdf-book/ https://www.jamrockjerkny.com/ I first started playing dominoes in Jamaica with my siblings, six of us two years apart and so the fun never stopped, grew up with aunts, uncles, cousins and great grandmother in the same home before moving to America (Bronx New York) to be with my grandmother whom ventured out to the states and made a way for more of us to expand our horizon. Dominoes has been a staple in my life since day one, and I was never short of anyone to play the game with, friends and family alike! As teenager, my circle of friends had Dominoe nights playing for collateral which includes silver, gold, diamonds and money! Nevertheless I always focus on the more important aspect of this great highly skilled game, it builds character and helps with cognitive and visual functions of the brain. In other words the game keeps the mind working! http://www.historyisaweapon.com/zinnapeopleshistory.html This book was recommended to me after a nice lady and I got into a conversation; she was with her two kids preaching and teaching them how to conduct themselves in public.....So, I'm minding my business playing a game of Jamaican style dominoes with the volume super low when one of her sons heard the game talk when it block and he was overjoyed and astonished as he said to her, mommy, mommy, the game something another. I explained to the child's mother what he was so excited about and immediately after I said to her Jamaican right, you are Jamaican? Then she goes on and gives me a story about one of her son was singing hymns from the song "Natty Dread" by the honerable Robert Nesto Marley https://youtu.be/AfwPhvwo1wg as he got dressed this morning and she did ah dead with laugh (DWL) she then told me about a museum being built in honor of the great Peter Macintosh http://petertosh.com/peter-tosh-museum-set-for-summer-opening-kingston-jamaica/ and I told her about the statue of Bob Marley that was erected in Addis Ababa Ethiopia http://howafrica.com/bob-marley-statue-unveiled-ethiopia/, conversation went on about politics and such other views as religion,racism and her core beliefs in life; mind you this woman is highly educated and raised in America with good vocabulary and such, she is pretty much spearheading this conversation while she groomed me into the introduction of this book, now what was amazing about this encounter was that there was a gentleman sitting across from us on the E train that said excuse me but did you just tell this"