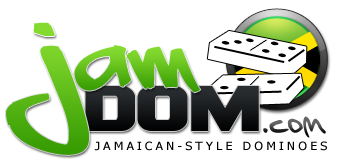 CLICK HERE to PLAY Jamaican Style Dominoes NOW!
Watch our 1-minute video below for a preview of What's Inside:
JamDom is the Realest Online Domino Experience - the BEST place to Play Jamaican Style Dominoes against REAL Caribbean players all over the world!
Learn How to Play or Prove You are already a Don!
Connect with us on FaceBook: